Almudena Fernandez
Almudena was born in 1977 in Benavente and moved to Madrid when she was a child. Her modeling carreer started after high school when she finished second in the Supermodel of the World contest sponsored by Spanish Elle.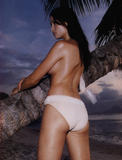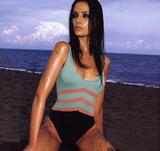 Thanks to her latin beauty, she quickly worked with famous brands or designers such as Lacoste, Hermes, Alain Manoukian, Bisou-Bisou, Olivier Strelli, Hanro and Wolford... She also appeared on the covers of prestigious magazines like Elle or Cosmopolitan.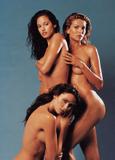 Almudena has been the face of two fragrances : Carolina Herrera's Aquaflore (in 1998) and Givenchy's Organza Indecence since the end of 1999. She's now one of the most famous spanish supermodels.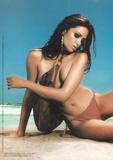 Labels: Almudena Fernandez, Almudena_Fernandez, Spain